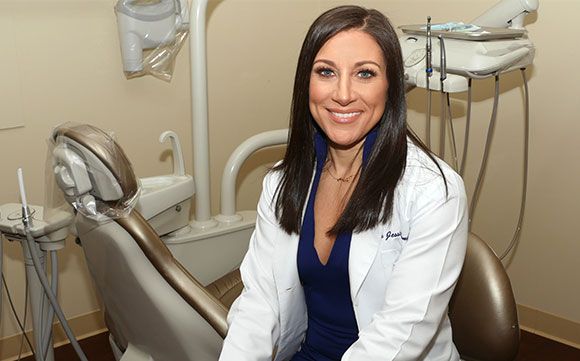 Dr. Jessica Bonifate is a general dentist who focuses on comprehensive care for the entire family within a calm and compassionate environment.
Dr. Bonifate has built a reputation based on her warm and gentle demeanor. She understands that a dental office can be an intimidating place. She strives to provide a more familiar atmosphere to alleviate dental anxiety, which includes offering oral conscious sedation, if needed. Her patient's comfort and overall experience are her top priority.
Learn more about us
Meet our Staff
span widget
View of Dr. Bonifate's Office
Today's advanced dental treatments and materials can give you a healthier, more complete smile that can last you a lifetime. Your Bronxville, NY dentist, Dr. Bonifate, can help revitalize and maintain your teeth and gums, giving you the smile you've always wanted.​​​​​​​​​​​​​​
Always a positive experience!
Dr. Bonifate and her staff are wonderful. They are professional, friendly and ease my anxiety about being at the dentist(I'm a white knuckle flier!). I can't say enough good things about the entire office!
Eased my fears!
Dr. Bonifate has completely eased my fears about going to the dentist. She takes the time to listen to and provide the best care for her patients. I highly recommend her!
Clean and Comfortable!
!So clean and comfortable and they make my kids happy- all I could ask for! Staff is super courteous and helpful and both Dr. Bonifate and Dr. Chan are so patient!
Professionals!
Jessica and her team are caring professionals. I look forward to my visits!